Hotel in Dhanaulti: Your Second Home Away From Home
Dhanaulti offers a peaceful and scenic getaway from the hustle and bustle of city life, making it a popular destination for tourists seeking tranquility and natural beauty in the lap of the Himalayas. If you are looking to spend your next few days in Uttarakhand, Dhanaulti should be on your bucket list.
Visit Dhanaulti for An Unforgettable Vacation
Dhanaulti is a popular hill station located in the Indian state of Uttarakhand. It is situated at an altitude of around 2,286 meters (7,500 feet) above sea level and is known for its serene beauty and pleasant weather. Dhanaulti is located between the popular hill stations of Mussoorie and Chamba. 
Dhanaulti is a destination worth visiting for its captivating natural beauty, serene ambiance, and range of attractions. Nestled amidst the picturesque landscapes of Uttarakhand, this hill station offers a peaceful retreat away from the bustling city life. The town is enveloped by dense forests, snow-capped mountains, and meandering streams, creating a truly enchanting environment.
Luxurious Hotel in Dhanaulti: A Place To Call Home

One hotel in Dhanaulti that stands out is In Apple Estate, a delightful accommodation option that offers a memorable stay amidst nature's beauty. Situated in the serene surroundings of Dhanaulti, In Apple Estate is one of the charming hotels in Dhanaulti that provides a unique experience for visitors.
One of the primary reasons to consider booking a stay at our hotel in Dhanaulti is our idyllic location. Surrounded by apple orchards and lush greenery, the hotel offers a peaceful and rejuvenating atmosphere. Guests can wake up to the soothing sounds of nature, breathe in the fresh mountain air, and enjoy the tranquility that Dhanaulti has to offer.
Amenities Offered By Our Resort in Dhanaulti

Comfortable Accommodations:  We offer well-appointed and comfortable rooms that are designed to provide a cozy and relaxing environment. Each room is equipped with modern amenities such as a television, Wi-Fi connectivity, and a private bathroom.
Outdoor Spaces: The hotel offers outdoor spaces such as gardens or terraces where guests can unwind, immerse themselves in the serene ambiance, and enjoy the natural beauty of Uttarakhand.
Room Service: Guests can avail themselves of convenient room service, allowing them to enjoy meals and beverages in the privacy and comfort of their rooms.
Travel Assistance: The hotel provides travel assistance to help guests plan their local sightseeing trips, arrange transportation, and offer information about nearby attractions and activities.
Indoor Games: We also offer indoor games to keep guests entertained and engaged. The hotel provides a range of indoor game options that guests can enjoy during their stay. This includes popular games like chess, carrom, table tennis, and board games. These indoor game facilities are perfect for guests looking for some recreational activities within the comfort of the hotel premises. 
Royal Rooms With A Magnificent Himalaya View
Elite Rooms With A Splendid Mountain View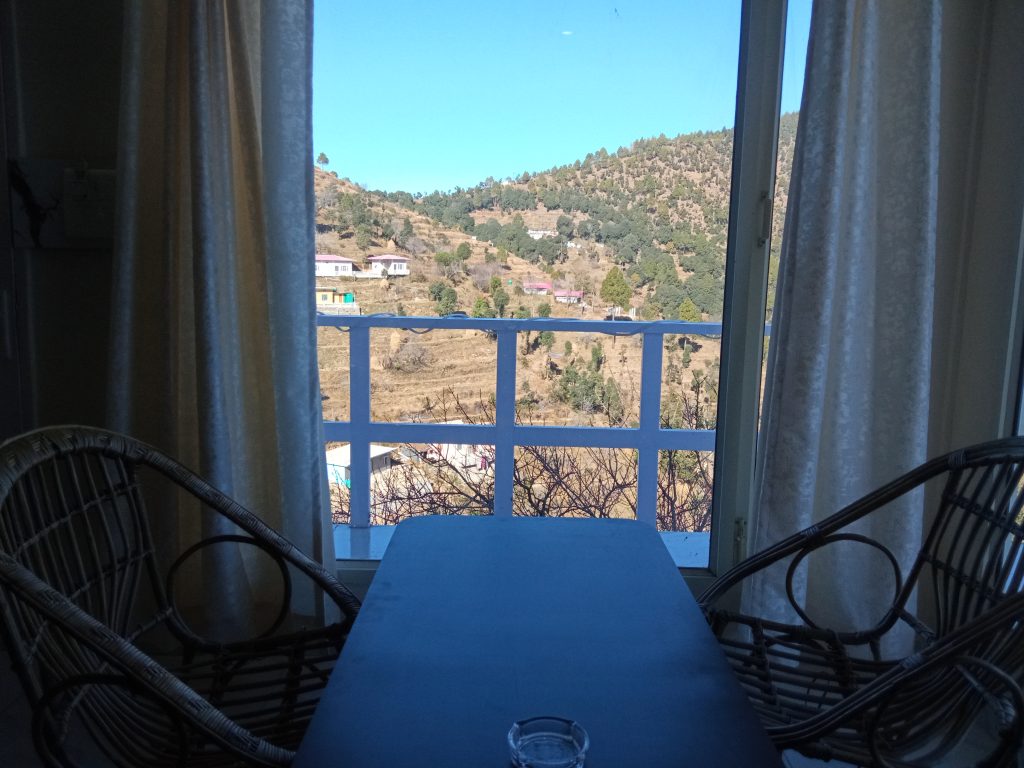 Classic Rooms With
Mountain View
What To Expect from Your Vacation In Dhanaulti
During your vacation at our hotel in Dhanaulti, you can expect a delightful and memorable experience amidst the stunning natural beauty of the region. Here's what you can look forward to:
Tranquil Atmosphere: Our Resort is located in a serene and peaceful setting, surrounded by lush greenery and picturesque landscapes. The tranquil ambiance ensures a relaxing and rejuvenating stay, away from the hustle and bustle of city life.
Scenic Surroundings: Dhanaulti is renowned for its breathtaking natural beauty, and our hotel provides an ideal vantage point to enjoy it. You can expect panoramic views of snow-capped mountains, verdant valleys, and meandering streams, creating a truly enchanting backdrop for your vacation.
Proximity to Attractions: Our hotel in Dhanaulti is conveniently located near popular attractions in Dhanaulti. You can easily explore nearby places of interest such as the Eco Park, Surkanda Devi Temple, and various trekking trails, allowing you to make the most of your vacation.
Adventurous Activities: If you are looking to indulge in adventurous activities in Dhanaulti, you can indulge in trekking, camping, rappelling, and rock climbing in the nearby hills. There are also opportunities for nature walks and bird watching, allowing you to connect with the natural environment.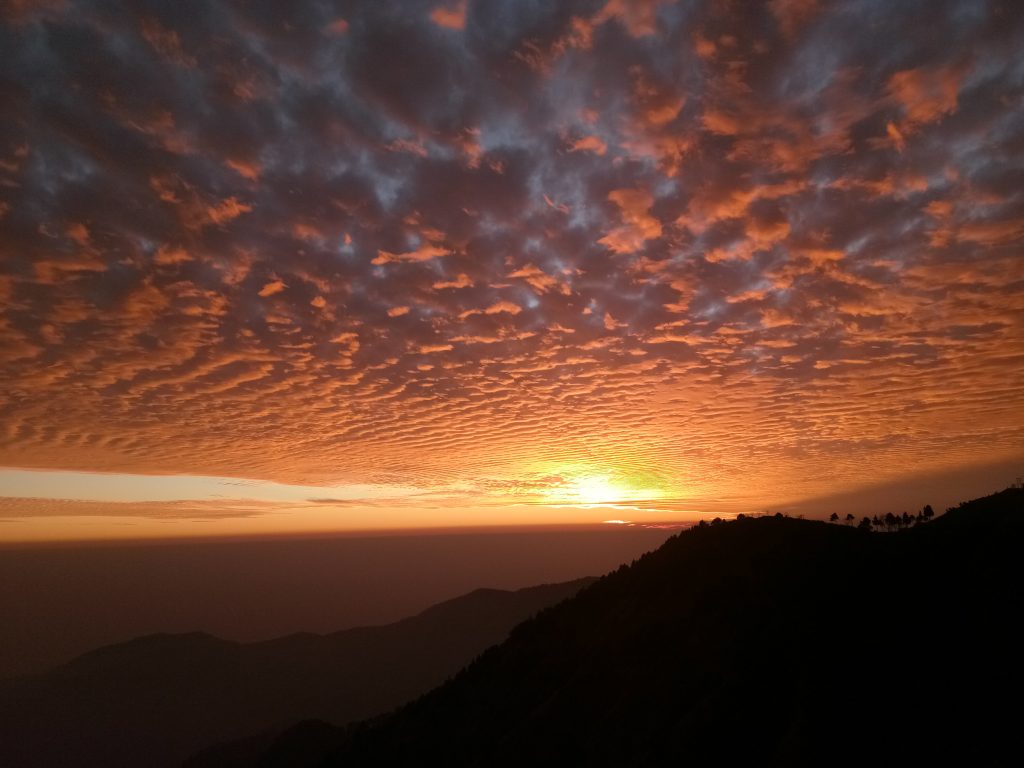 Why In Apple Estate is The Best Resort in Dhanaulti, Uttarakhand

Rooms With Great Views: The hotel offers rooms with breathtaking views of the surrounding natural beauty. Guests can wake up to panoramic vistas of snow-capped mountains, lush valleys, and picturesque landscapes. The stunning views enhance the overall experience and create a serene and tranquil ambiance.
Top-Notch Customer Service: We are committed to providing exceptional customer service. The staff is highly trained, friendly, and attentive to guests' needs, ensuring a comfortable and hassle-free stay. From check-in to check-out, guests can expect personalized attention and prompt assistance, making their stay truly memorable.
Power Backup 24×7: The hotel understands the importance of uninterrupted power supply. With a dedicated power backup system, guests can enjoy a seamless and uninterrupted stay, even during power outages. This ensures that guests are not inconvenienced and can fully enjoy their time at the hotel.
Highly Rated by Guests: Our resort has received consistently high ratings and positive reviews from guests who have previously stayed at the hotel. These reviews testify to the exceptional quality of service, comfortable accommodations, stunning views, and overall experience provided by the hotel. Such high ratings are a testament to the hotel's commitment to guest satisfaction.
Book Your Stay Today At In Apple Estate
Looking for places to stay in Kanatal to live carefree away from the hustle and bustle of your daily life? Book your stay at the In Apple Estate today and start packing your bags. Get in touch with our team and plan your stay today.